Howdy All, Well it's that time of year again. Work is slowing down again (not that it ever got busy) and the grouse are in season!
Got out the first 2 days with my hunting husky mutts and my favorite .22LR. No sense in carrying a shotgun since the grouse just fly into the trees and stay put.
The wolfdog was hot on Ruffeds and we never got up high enough to get into Duskys. We limited out both days in not more than a couple miles of walking. They sure do make for great off hand practice and their heads are tiny targets in a 4X32 scope.
Day 1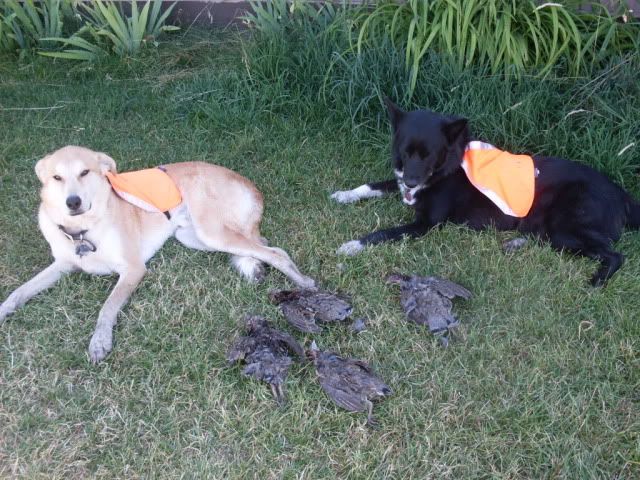 Day 2