How do I post bear hunt pics?
---
When I go to the insert image button and click on it, it says to enter the URL of your image but it wont let me load them from my pictures on my computer? Does anyone have any advice? Thanks
__________________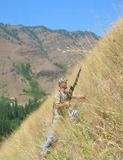 "Its not Rocket Surgery.....'
GOD,GUNS,&GUTTS MADE AMERICA, LETS KEEP ALL 3!winmag
"I have No idea why that cop made me ride in the back seat, when I Clearly called Shotgun!"