I never hunted the Beartooth WMA (
Montana Fish, Wildlife & Parks :: WMA Site Detail
) but I helped a friend recover a 5x6 elk about 4 years ago. This year my friends and I put in for area as our first choice for elk and deer special permits. We're from Great Falls and about < 1 hour away.
The good thing about the area is that, you can go back to the camp site for a lunch break and fish ... night fishing is also awesome.
I've campout with my scout troop a few years ago, don't quote me but I think our scoutmaster made arrangement with the ranger for us to stay at the site but the water was shut off. I'll find out more to pass on later or you can try the POC/contact information on the link above.
If we get drawn, we'll be scouting the area before archery season. Maybe we all get lucky and ran into each other.
Good luck!
Ed
__________________

I voted for my "FREEDOM", "GUNS", and "MONEY" - keep the change - UNK.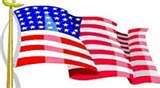 "I am always proud of my country!"
"Leadership Rule #2: Don't be an ***hole." - Maj Gen Burton Field.