Re: Pronghorn pic..
---
Quote:
Originally Posted by
Derek M.
I'd sleep in a tent if I had a place to plug in my sleep apnea machine
I too have sleep apnea. If your insurance covers it, get one of the dental type devices like mine ...
It's not for everyone but this works great for me. Good luck!
__________________

I voted for my "FREEDOM", "GUNS", and "MONEY" - keep the change - UNK.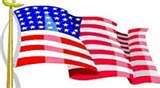 "I am always proud of my country!"
"Leadership Rule #2: Don't be an edited." - Maj Gen Burton Field.