Re: MT Special Antelope Permit
---
Quote:
Originally Posted by
pitbull320
Montana resident all my life the only good thing is I have a great deer and elk spot where I always get a good bull and can always find a big deer to shoot but it would sure be nice to have the chance to shoot a nice speed goat again or one of those giant bearpaw bulls
That's good that you have the sweet spot and other tags to fall back to. Good luck!
Ed
__________________

I voted for my "FREEDOM", "GUNS", and "MONEY" - keep the change - UNK.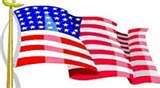 "I am always proud of my country!"
"Leadership Rule #2: Don't be an ***hole." - Maj Gen Burton Field.