Re: antelope gun
---
Both my sons started hunting at age 10 with a 6.5x55 Carl Gustaf Swedish Mauser carbine and .140 pills. Between your two choices, I too would go with the .260.

Good Luck!
__________________

I voted for my "FREEDOM", "GUNS", and "MONEY" - keep the change - UNK.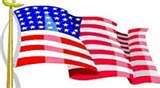 "I am always proud of my country!"
"Leadership Rule #2: Don't be an edited." - Maj Gen Burton Field.