Re: 2,008 Antelope Hunt (after the blizzard!)
---
VarmintGuy,
Congrats on your hunt! I remember that day. Where we were hunting (area 450 in Cascade), it was overcast with rolling fog, the visibility was no more than 200 yards. I was guiding a young Airman (first time big game hunter). We called it quits before noon for safety reason.
We went back the following day and filled his doe tag. My buck tagged was unfilled but I had a blast taking the young Airman and other new hunters afield.
Ed
__________________

I voted for my "FREEDOM", "GUNS", and "MONEY" - keep the change - UNK.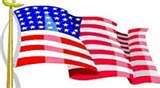 "I am always proud of my country!"
"Leadership Rule #2: Don't be an ***hole." - Maj Gen Burton Field.