Re: Hunter's 335 Yard Deer!!
---
Quote:
Originally Posted by
No Fear in Accuracy
Impressive shot.

Did the bullet went through? I couldn't see on the photo where the doe was hanging.
Ah.... wondered when someone would want to see the bullet wound. High shoulder hit the 168gr BT made at baseball sized hole as it busted the spine.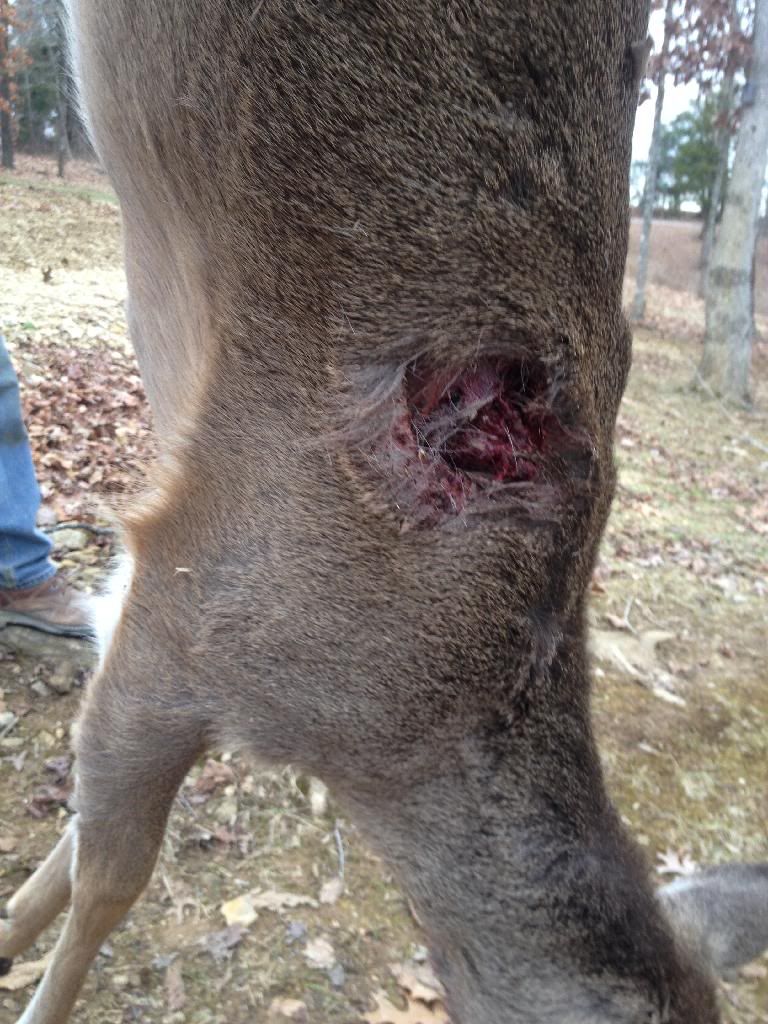 __________________
Thanks,
Scott