Re: Bone Out field Dressing
---
Quote:
Originally Posted by
HUAINAMACHERO
Feenix,
great video and pictures for game processing.
In regards to the video, would just have to coment that is better to free the anus at last before you pull, because if you do it first you would transport with your knife all the bacteria of the anus, from the anus to the rest of your deer. After you gut it, free the anus as it is showed, take out the bladder, and then change gloves and knive or wash the knife before you process the meat.
Agree! Personally, I split the the pelvic then cut around the anus. Anus never touch the inside cavity when I pull the guts out.
__________________

I voted for my "FREEDOM", "GUNS", and "MONEY" - keep the change - UNK.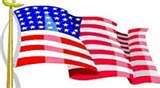 "I am always proud of my country!"
"Leadership Rule #2: Don't be an ***hole." - Maj Gen Burton Field.