Oregon Draw results available
---
Oregon draw results are available on the odfw website. Hope you all have better results than I did. Big fat g00se egg for me. Oh well theres always next year....
__________________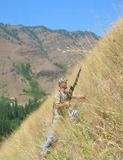 "Its not Rocket Surgery.....'
GOD,GUNS,&GUTTS MADE AMERICA, LETS KEEP ALL 3!winmag
"I have No idea why that cop made me ride in the back seat, when I Clearly called Shotgun!"