Most tuna fishing off the Texas gulf coast starts at 100 nautical miles offshore. Most of the fishing is also done at night. It's a bit spookie being so far offshore at night, knowing you are better than 4 hours from the nearest port. We were in our 25' SeaCraft with twin engines.
Anyway here is the wife with her first Yellowfin Tuna: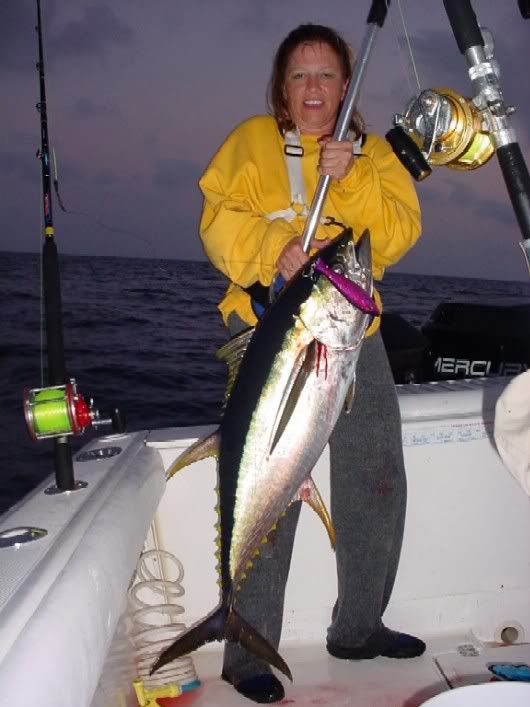 BTW-we had been fishing since noon the day before. So she was pretty pooped by this time!