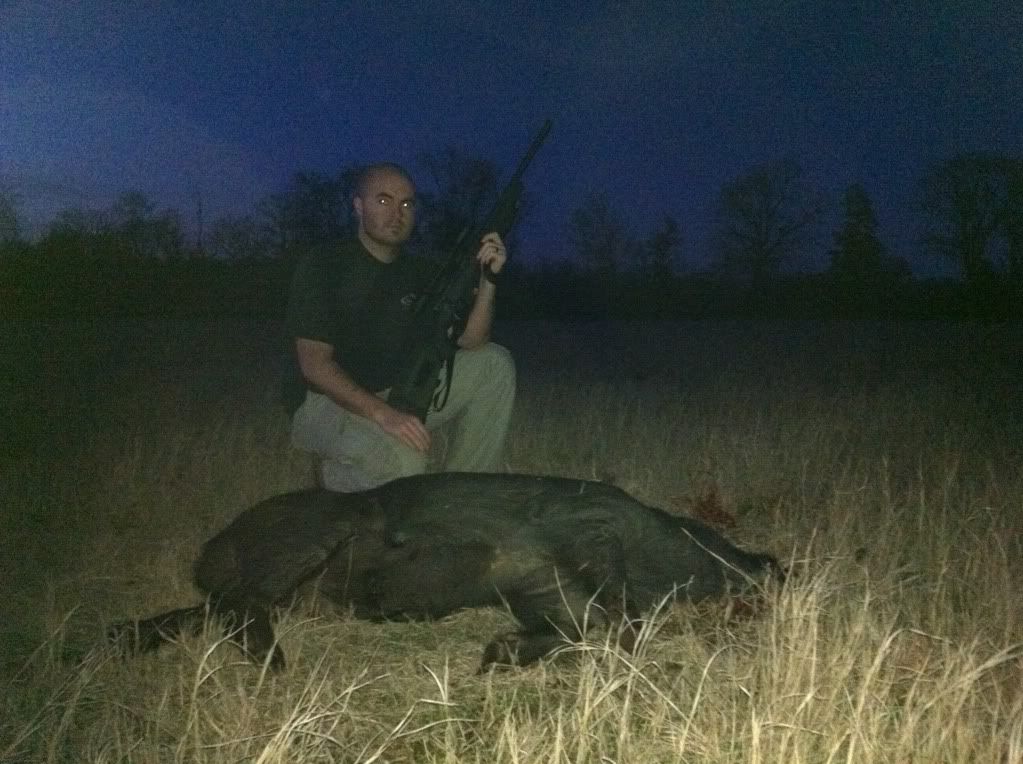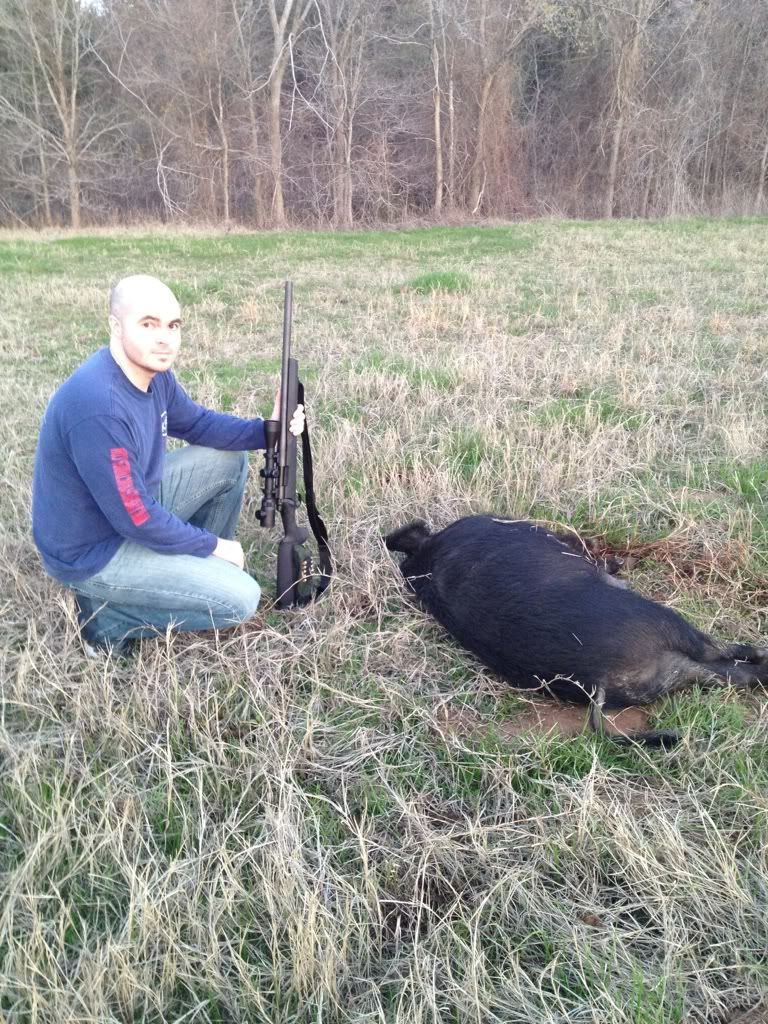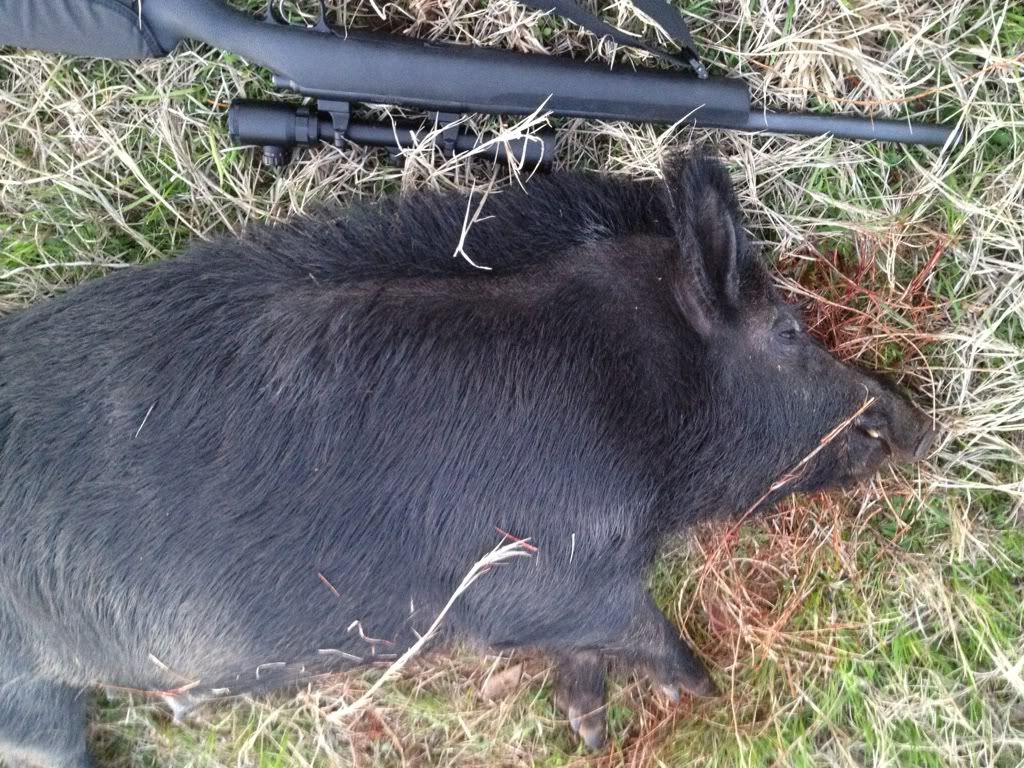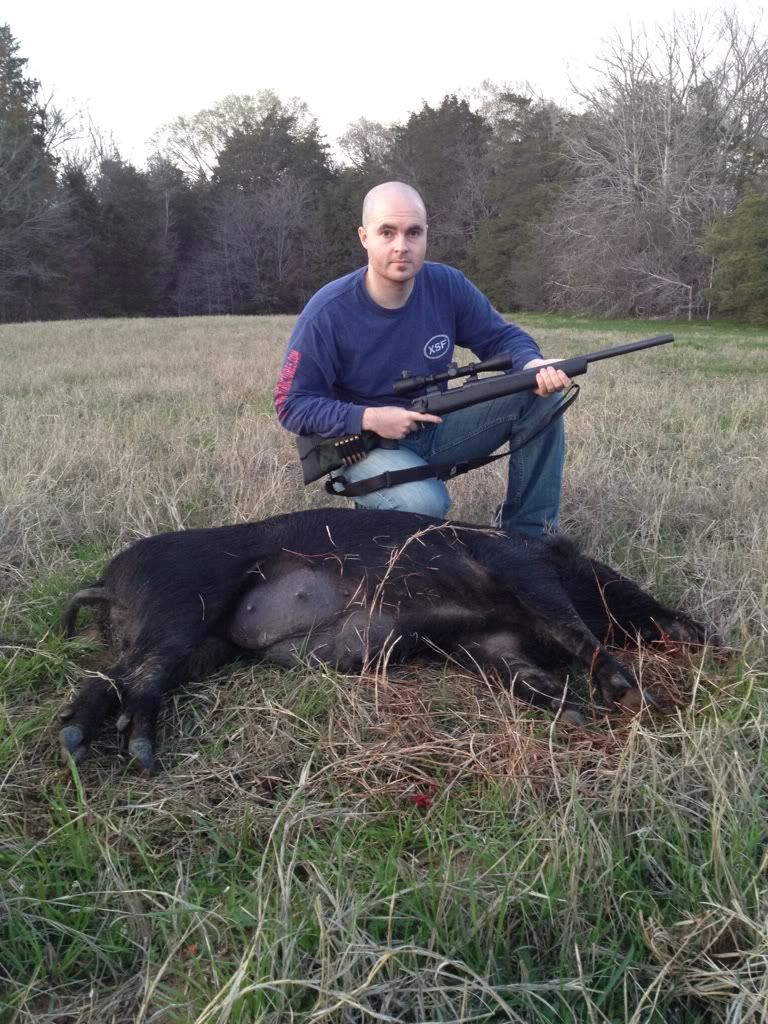 These were taking two days from eachother. The sow was from 295yrds and the bore from 385 ( according to gps )
Im using a remington 700 SPS tactical with the 20" bull, .308 - @ 100yrd it is sub .50" ( we have consistantly shot through the same hole 80-90% of the time) / 200yrds is sub .75-1.0" - every time! I use PMC FMJ - low grain cheap stuff. I'm very pleased with this rifle, its all bone stock and im not going to change a thing on it. Scope is a bushnell 3x9 40mm - walmart special.
i'm estimating both pigs around the 200 - 250lb range.
There are plenty more out there and i will post as i get them!