Went hunting last weekend looking for porcupines which are causing lots of damage to the crops. We quickly found a large one and dispatched it with the Hornet.
While driving along some corn which ended in flood of last summer my cousin and I see this shadow moving along. My cousin and my uncle who was driving have never seen a bush pig. It was jogging away and I decided to go fro the spine. The 45gr struck an inch to the left of the spine and the pig took off like a rocket. The second shot was a broad shot i the run which broke the spine. It all happened so fast but luckily we got it. My uncle is considering taking legal action against the neighbor who apparently have bought the pigs and did not keep them fenced in.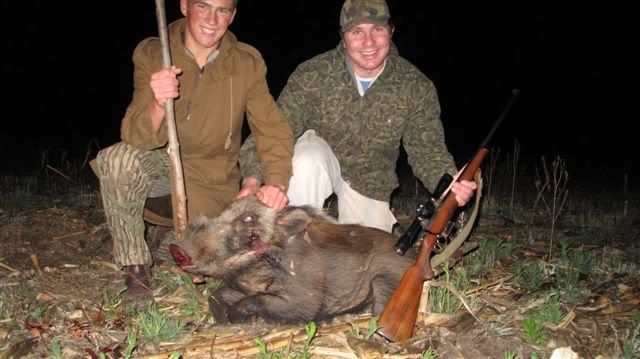 My uncle and cousin went hunting a while ago and shot these as well. The large pigs had a snare around its foot and can be seen on the pic. All three were shot with a 7 mm Rem Mag.