Re: worn out in Florida
---
Well it doesnt seem right that a newer member such as myself welcomes a Long time member such as yourself, however Im glad you returned to L/R/H.
My mom beat cancer twice. You can too. Then your quest for a wall hanger can resume with a new and energized viggor.
__________________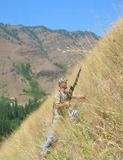 "Its not Rocket Surgery.....'
GOD,GUNS,&GUTTS MADE AMERICA, LETS KEEP ALL 3!winmag
"I have No idea why that cop made me ride in the back seat, when I Clearly called Shotgun!"