Re: Peel Valley NSW Australia
---
Glad you jumped in. Hope you like L/R/H as much as we do. This site is one of the best tools for learning, and sharing information Ive ever seen. Not to mention Friendly folks, with loads of helpfull hints, and info. I look forward to reading some of your posts.
__________________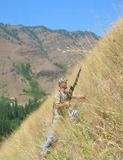 "Its not Rocket Surgery.....'
GOD,GUNS,&GUTTS MADE AMERICA, LETS KEEP ALL 3!winmag
"I have No idea why that cop made me ride in the back seat, when I Clearly called Shotgun!"