Lakeview, Silverlake area?
It's good to see more Oregon guys here. (especially from the propper side of the state
).
I'm from Baker, & Halfway, but I married a valley girl, & wound up here in the middle in Redmond.
So do you know the Glades? Or Phil... can't remember his last name at the moment, but he works here for Caterpillar. Just got hitched I belive.
How was killfest this year? I'm pretty sure my cousin missed it for the first time in many years.
__________________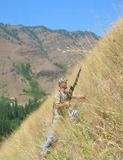 "Its not Rocket Surgery.....'
GOD,GUNS,&GUTTS MADE AMERICA, LETS KEEP ALL 3!winmag
"I have No idea why that cop made me ride in the back seat, when I Clearly called Shotgun!"