Glad to see you found L/R/H.
tHERES A ''STICKY'' at the top of one of the threads(rifles bullets barrels and ballistics, I think). The ''sticky'' was origionaly posted by J E Customs, and it concerns bolt face diameters, and what bolt faces are ''innerchangable with what cartriges''. Excelent read and excelent info. Maybe that would help you out. Another thing would be to ask one of the very knowledgable smiths here if the bolt face itself can be changed to fit a certain cartrige you have in mind.
I lived in Carson for a couple months while starting the build on the Sportsmans Warehouse. I got called to do the one in Vegas instead, so I went there. Sportsmans went bankrupt shortly after that. Vrey sad. I loved building those stores!! And shopping there too. Oh well.
Theres a great public range out towards the dump on your way to Virginia City from Carson. Only goes to 300 yds unless you go 3/4 of the way up the hill then you can get to 400. But I never met a rude person the whole time I shot there. I went there every day for 2 months for 1 hr before work, so I met a bunch of great people. Gambeling in Nevada never concerned me. I was almost broke from buying ammo and supplies
__________________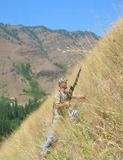 "Its not Rocket Surgery.....'
GOD,GUNS,&GUTTS MADE AMERICA, LETS KEEP ALL 3!winmag
"I have No idea why that cop made me ride in the back seat, when I Clearly called Shotgun!"