Re: New Member From Eastern Oregon
---
Ahhh, another guy from where I call home (eventhough I'm in Central Oregon nowadays), Baker County still calls me back home every chance I get.
What county are you from?
Anyway, great to see more folks from the propper side of the state. Hope you enjoy LRH. It's a pretty good hangout.
__________________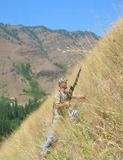 "Its not Rocket Surgery.....'
GOD,GUNS,&GUTTS MADE AMERICA, LETS KEEP ALL 3!winmag
"I have No idea why that cop made me ride in the back seat, when I Clearly called Shotgun!"