Quote:
Originally Posted by
Chas1
Welcome, glad to have you here. lots of good folks and lots of good info. I'm sure someone with a 338-378 will comment on their load data. Enjoy.
+1 with Chas1, but youd probably have a bit better luck posting it under the ''Rifles,barrels,bullets, and ballistics'' thread. Or send Long Time Long Ranger a P.M. I think he has about 5 of everything with a wby stamp on it and loads for all of em'. One way or another youll find somebody to help ya.
Glad you found L/R/H. hope you like it here as much as we do.
__________________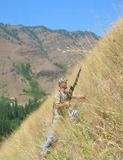 "Its not Rocket Surgery.....'
GOD,GUNS,&GUTTS MADE AMERICA, LETS KEEP ALL 3!winmag
"I have No idea why that cop made me ride in the back seat, when I Clearly called Shotgun!"