Re: new to long range
---
Hey big dog, where you at here in Central Oregon? Im in Redmond, so if your close by, maybe we can go out by Millican/Brothers, and torch a few rounds off. ive got a spot with flags tied to a fence form 0-600yds. out there, not real ''long'' range but way fun!
Anyhow welcome to L/R/H! And like ss7mm said might as well concede to the idea that your gonna be hoplessly addicted, and $ becomes ''dispensible'' real quick!
__________________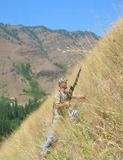 "Its not Rocket Surgery.....'
GOD,GUNS,&GUTTS MADE AMERICA, LETS KEEP ALL 3!winmag
"I have No idea why that cop made me ride in the back seat, when I Clearly called Shotgun!"