Re: New guy ,Charleston OR
---
Cool, another Oregon guy on board.Very nice collection. I love my 270wsm and probably wont ever part with it. Hope your new toy shoots well. Post some results when you get a chance to shoot it.
__________________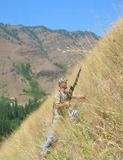 "Its not Rocket Surgery.....'
GOD,GUNS,&GUTTS MADE AMERICA, LETS KEEP ALL 3!winmag
"I have No idea why that cop made me ride in the back seat, when I Clearly called Shotgun!"