Been lurking for a while here.
I have been big game hunting for 28 years, since I was 14. Small game long before that thanks to an avid outdoorsman father. Both rifle and archery.
I have been taking both of my daughters small game/bird hunting since they were 5, large game hunting started for them at 10 years old.
Never really taken game at what you guys call long distance, my longest shot was last year where I took a mulie at 488 yds with a .25-06 Ack. Imp.
I have a few guns that are semi-custom and true tack drivers, all well under MOA.
Ruger M77 in .22-250 shoots .457 MOA stock except free floated barrel 50 gr. NBT/Hornady/Sierra Varmint handloads @ 3713 FPS
Rem 700 based .250 Ack. Imp. (daughter's deer
shoots .302 MOA 100 gr. Barnes TSX handloads @ 3301 FPS
Rem 700 based .25-06 Ack. Imp shoots .247 MOA 100 gr. Barnes TTSX handloads @ 3598 FPS
Interarms Mark X in .270 Win (daughter's elk rifle) shoots .730 MOA totally stock w. muzzle break 140 gr. Berger VLD Hunting handloads @ 3099 FPS
Rem 700 .300 RUM shoots .417 MOA 175 gr. Barnes LRX handloads @ 3361 FPS
Starting a build on a 7mm STW soon. In the parts collecting stage now. Rem 700 action (7MM RM now), Bartlein barrel, still looking at stocks, Vortex Viper PST 6-24x50 scope,
Don't have many photos of some of the groups other than my latest .300 RUM handload. Been working it up for a while, and finally found the sweet spot. Before, it was an MOA gun. Now, much more confident in it for a true hunting rifle.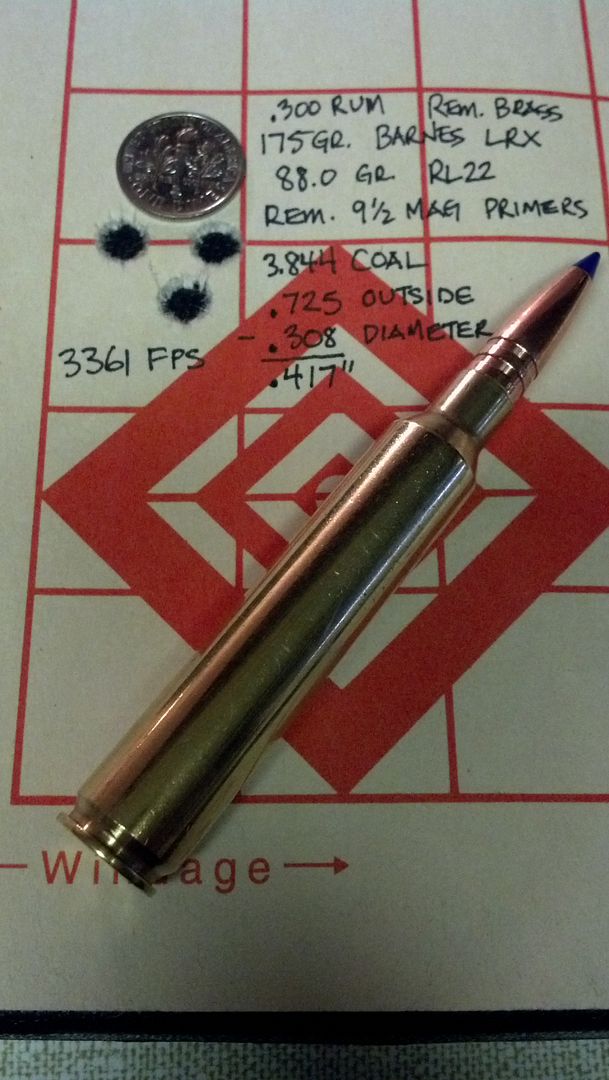 10 shot with the .250 Ack. Imp. @ 100 yds.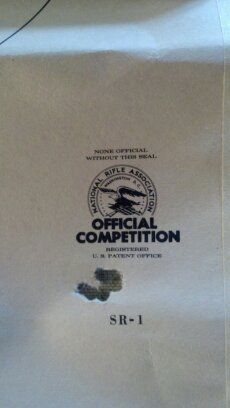 10 shots with the .22-250 @ 100 yds.
And my deer from last October. 488 yds. .25-06 Ack. Imp. Quartering on, entered just behind right shoulder blade, exited in front of left hip. Didn't take a single step, DRT.