Re: Howdy From White Salmon, Wa.
---
I used to play alot on the Deschutes, My uncle owned EWINGS WHITEWATER. Ive only been down the White Salmon once...................and wont ever do that again!
1. Scared to death of water.
2. Thats the coldest water that Ive ever been scared in! Beautiful place tho. Ironic I helped guide on the Deschutes with my fear of water, but I never let em' see me sweat.
hahahaha
Glad you found L/R/H. I look forward to reading some of your posts
__________________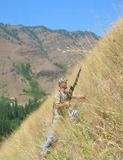 "Its not Rocket Surgery.....'
GOD,GUNS,&GUTTS MADE AMERICA, LETS KEEP ALL 3!winmag
"I have No idea why that cop made me ride in the back seat, when I Clearly called Shotgun!"