Re: Hello and War Eagle!
---
I'm a Beaver fan, so ANYBODY spankin the ducks is a friend of mine!! Good job, & thank you for humbeling those arrogant #&&$#%&&$$%@@@$ duck fans last year!
__________________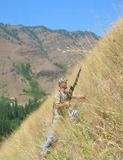 "Its not Rocket Surgery.....'
GOD,GUNS,&GUTTS MADE AMERICA, LETS KEEP ALL 3!winmag
"I have No idea why that cop made me ride in the back seat, when I Clearly called Shotgun!"