Re: Hello from Germany!
---
Ive got some German ancestory. Ever here of the name Gyisinger? My greatgrandpa was Dors Oreck Guysinger, but we just called him Bud. Glad to see you found L/R/H.
__________________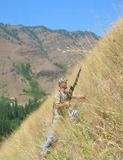 "Its not Rocket Surgery.....'
GOD,GUNS,&GUTTS MADE AMERICA, LETS KEEP ALL 3!winmag
"I have No idea why that cop made me ride in the back seat, when I Clearly called Shotgun!"