I just enjoy shooting and long range is something I have never done before. I do hunt but all of my hunting to date has been with hand guns.
Hog taken with my Gary Reeder custom 44 Mag Ruger Bisley Hunter, 300gr Hornady XTP @ 1300 fps. The hog nestled down in the tall dead corn stalk and I couldn't tell which end was the head. So I took a shot about where I figured would be just behind the ear and it turned out to be the wrong end. The dogs ran the now very agitated hog up the a small aisle where it turned to face me at 15 yards. Thats when I took the head shot and put her down. Both shots passed clean through, but did the job none the less. 240gr XTP's are my standard 44mag load for Hog's now.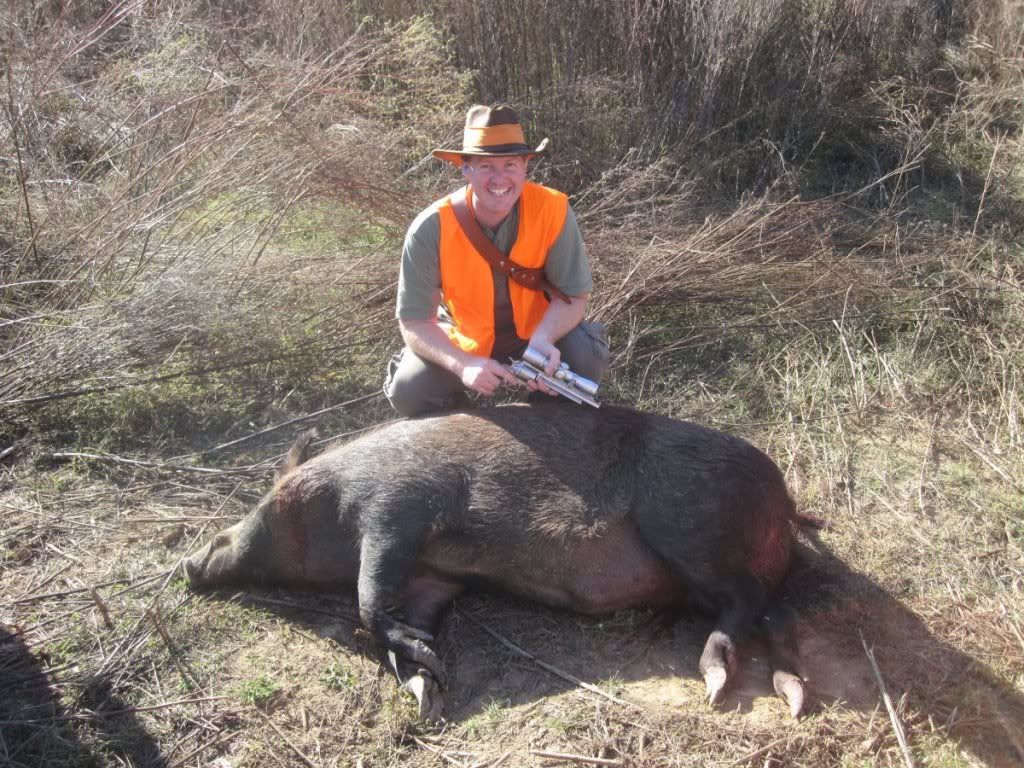 Cow Elk taken with my Freedom Arms Model 83 Premier 475 Linebaugh, 400gr Hornady XTP Mag @ 1300 fps. Put three shots in the forward chest as the animal was running broadside toward me, standing position from about 40 yards. Again too much bullet and passed clean through. The 475Lin was a bit overkill for this animal. She ran about 100 yards past me, stopped and laid over.
Nicely filled freezer thanks to a pair of big boar hand guns!