Re: Hello! From Eastern Montana
---
Quote:
Originally Posted by
Longseven
Hello Ed,
Thanks for the note. I've been in hunting camp for a couple days...had to come into town to vote. One partenr got a cow borrowing my STW last week. 168 Berger @ 475. Double lung hit...elk walked 30yds and fell. Another partner got a cow in the Crazies this morning....250yds w/7mag shooting factory 175s. We had another cow walk out onto a nice open ridge @ 250dys, but my nephew was a little slow on the draw and she got away with no shots fired. Soooo..... we've been seeing a few. Hope your luck improves with this weather coming in Friday.....
Glad to know you guys are having luck! Last Saturday, I was at the King's Hill area of the Little Belts elk hunting and heard 28 shots fired before 1030 but not really sure it if they are towards elk ... most sounded like semi-autos :(:(:(.
Will give it another try this weekend. Good luck to you too!
Ed
__________________

I voted for my "FREEDOM", "GUNS", and "MONEY" - keep the change - UNK.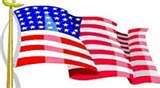 "I am always proud of my country!"
"Leadership Rule #2: Don't be an ***hole." - Maj Gen Burton Field.