Re: Glad to be a member
---
Quote:
Originally Posted by
ss7mm
Welcome to LongRangeHunting Alex. You will get plenty of advice around here when you get home and start building those rifles.
+1! Lots of good guys that are always willing to help.
Thanks for your service to this great nation. God bless!
Ed
__________________

I voted for my "FREEDOM", "GUNS", and "MONEY" - keep the change - UNK.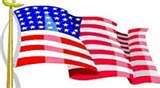 "I am always proud of my country!"
"Leadership Rule #2: Don't be an ***hole." - Maj Gen Burton Field.