Welcome to LRH and enjoy! You made the right decision, lots of good folks here that are always willing and able to help out.
I too am a big Savage fan and budget
. I don't know if you've read it yet, but this one is a nice article to start with ...
Long Range Rifle On A Budget, by Jerry Teo
You can also check out the
West - LongRangeHunting Online Magazine
for posters/members from the ABQ area. I'm sure others will chime is soon.
Although I own other caliber rifles, the .300 WM (SAKO M995 and Savage 111F) is my go to caliber rifle and hunt from javelina/pronghorn to elk/moose size game using .180gr and up pills.
BTW, I was stationed at Kirtland from 1996-2000.
Good luck!
Ed
__________________

I voted for my "FREEDOM", "GUNS", and "MONEY" - keep the change - UNK.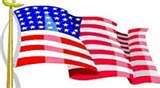 "I am always proud of my country!"
"Leadership Rule #2: Don't be an ***hole." - Maj Gen Burton Field.