Re: "Enter Me In The Quigley-Ford Scope Contest"
---
Quote:
Originally Posted by
SidecarFlip
Wasn't that a rock song a while back..... 'Bang your head'.........
Yep!
__________________

I voted for my "FREEDOM", "GUNS", and "MONEY" - keep the change - UNK.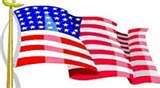 "I am always proud of my country!"
"Leadership Rule #2: Don't be an edited." - Maj Gen Burton Field.