Quote:
Originally Posted by
Joel Russo
justgoto~

Shoot me a pm with your contact info. I come right past you on my way out there, there's always room for one more if you want to join us.
I am looking into getting reloading equipment then trying out my 30-06 for accuracy with my own loads. I am wondering if my rifle shoots well enough. When I hooked up my scope the adjustments didn't go as planned and I am wondering if there is a problem with my 30-06.
Here is what the targets looked like.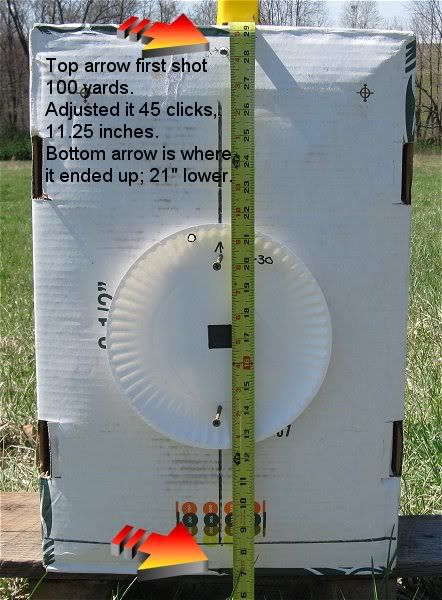 (The hole in the paper plate is old.)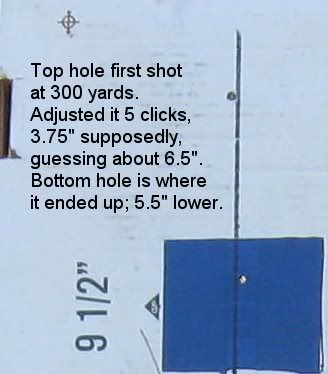 I am kinda thinking my rifle is not shooting properly because after one click scope adjustment down my next shot looked like this.
The dirt in the left side of the pic.
There was a tree close to that red line angle but I would have had to be missing the target by 50 feet to hit that tree. I was thinking there is a headspace problem but the other shots were in line vertically.
Unless there was a bird I hit and didn't notice, I have no explanation for that shot and that bothers me.
So I am going to buy reloading equipment, then load my own ammo, then try to see if it does that again here at home before I take my rifle out anywhere.
But yeah, I will PM you with my info and when I get this sorted out I will gladly go! I really want to try shooting over 500 yards with my new scope!
It could be over a month before I will be ready, I am thinking of buying another rifle, maybe a 308 or a 338 winchester mag but I am still looking around.