Re: DisplacedMontanan currently in Henderson, NV
---
Quote:
Originally Posted by
DisplacedMontanan
Wife's the daughter of a past 341st maintenance officer at Malstrom. CMR class of '78.

About every other trip we get up to Borie's for a monster steak.... Mmm.
Cool! I'm a retired USAF but still works at Malmstrom and the 341 MXG is one of my functional areas of responsibilities.
My youngest son is also a "Cat"
... Wildcat from the University of Arizona!
GO CATS!
Ed
__________________

I voted for my "FREEDOM", "GUNS", and "MONEY" - keep the change - UNK.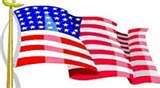 "I am always proud of my country!"
"Leadership Rule #2: Don't be an ***hole." - Maj Gen Burton Field.