my continuing 280ai prject is still going.
the stock started as a weatherby factory second from
Hardwood Gunstocks by CALI'CO HARDWOODS, INC.
. i sent it joel and he made a wonderful stock out of it.
at first i didn't care too much for it, but he did the best he could with what he had to work with.
a blank would have been much better.
after some shaping and recountouring, it warmed up to me, actually i really liked it. it had a palm swell, i think that is what i didn't like too much. i sanded it down to where it fit my hand like a glove.
after i got the barrel floated, for my benchmark barrels built 280ai, i bedded it and went testing.
the 280ai was up n runnin in a laminated stock, running 140 ttsx's. i did take a cow elk with it 2 seasons ago.
it shot just a good in the new stock !
it got recountoured some more in the forearm and reshaped the grip area, top and bottom and flutes were added.
a truoil finish completed it.
it still needed a recoil cross bolt, so i used a piece of aluminum cleaning rod.
i have a cartridge trap that i wanted installed, so a fine fellow in alaska took on the job.
so it is there now getting inletted and fitted.
when he recieved the stock, he and his son really liked the feel, and looks, but said it needed some more personality.
he is going to install, fit and finish either an ebony foreend tip or use african black wood, and then ise either cape bullo horn or water buffalo horn for a grip cap !
when this is all done, i still need to get it checkered.
the first group out of her in the new stock.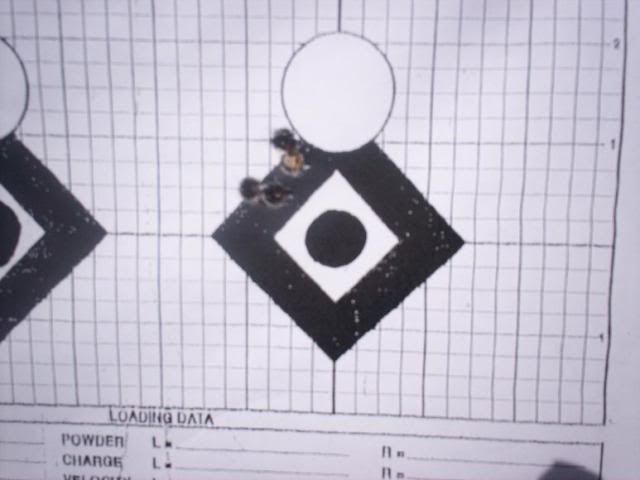 thank you joel, you turned my sow's ear into a silk purse.