Here is my 338 RUM that is finally on the long range road.
338 RUM-Sendero
Accurized by Bob Hart-
Sako ext.
Vais brake
Hart Rings
VX-III 8.5X25
B&C A5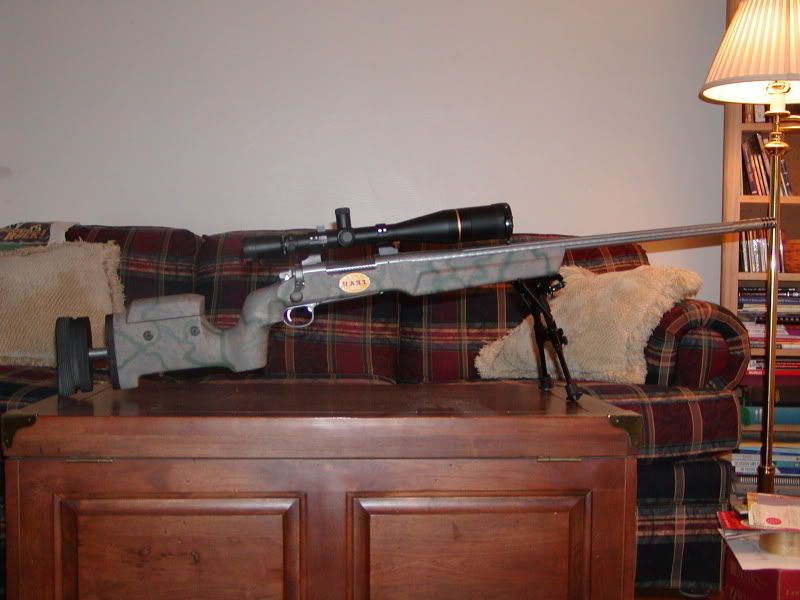 The rifle shoots way better than I can right now. Lots of loads are showing potential, but the guy behind the trigger has a tendency to screw up. Here is one of the best 5 shot groups so far (100yds).