Here's my first Savage build.
*Savagae 110 LA SF
*Douglas premium barrel, #5 contour, Straight taper to .7, w/Harold brake, *270wby, 1:9 twist, 26" plus brake
*Custom bolt handle (made by friend of mine)
*EGW 20MOA base
*Weaver 4 screw skeleton rings
*Vortex Viper 6.5x20x50 PA mildot
*NSS hvy recoil lug .25 S/S
*Duracote baked finish in Coyote brown
*B&C Stock
*Midway Cheek rest
*Cadwell 6-9' Bipod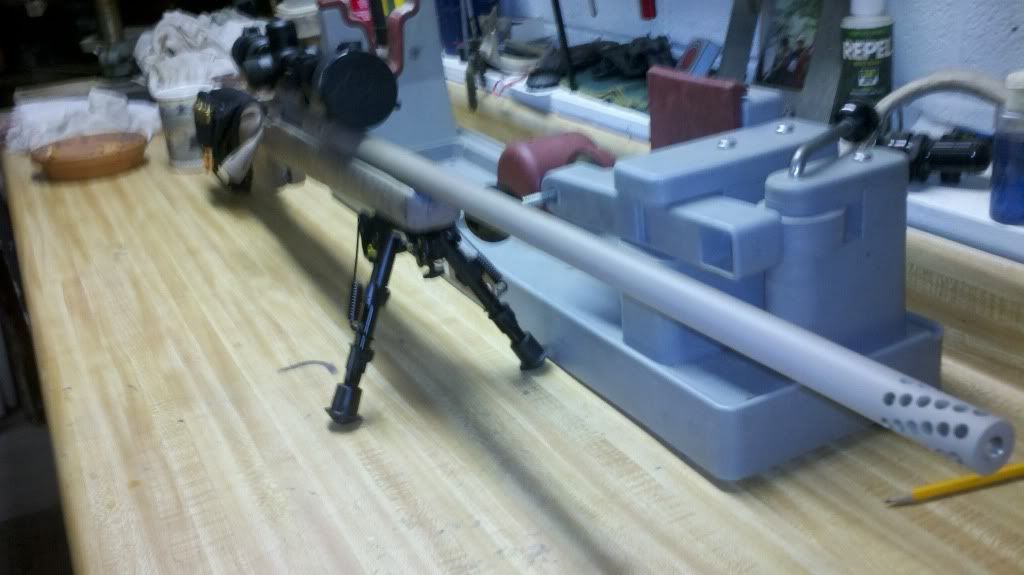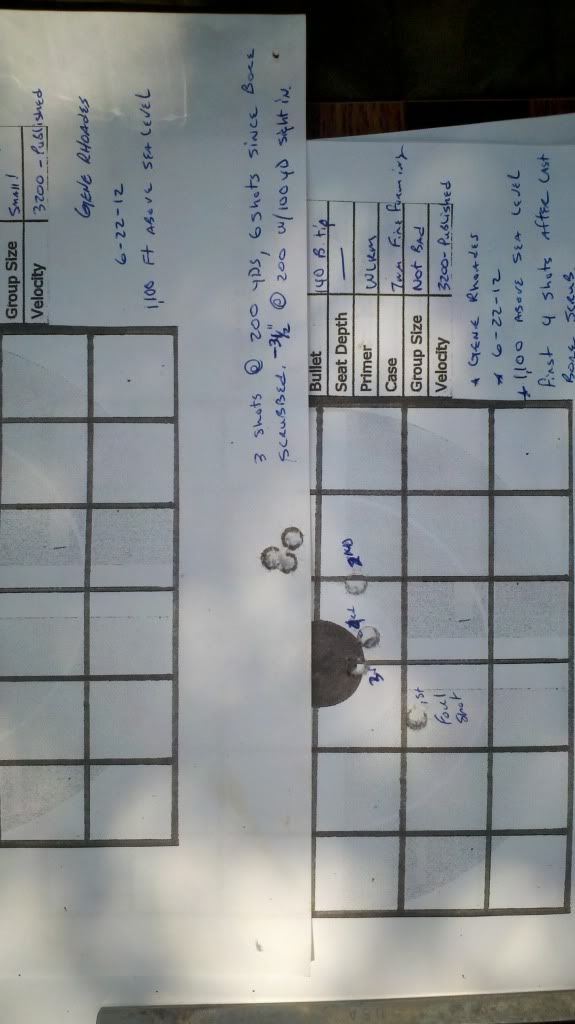 And a couple groups after 25 shots or so. Cleaned barrel after every shot for first 25 shots and then cleaning after 4 shot groups. Seems like pretty good start. Shot everything 1" or less @100yds, whether factory 130 barnes or mild handloads in 130,135,140gr bullets. I'm shooting mild handloads for break in and fireforming the 7mm mag brass I'm using. I have a bunch of it and never shoot my 7mm mag Parker Hale. I'll be switching to hvy wt. high bc bullets after I'm done breaking in.
Gene