Re: Ellis County Oklahoma deer
---
Quote:
Originally Posted by
Anvil11-87
I got this guy Tuesday morning out in Western Oklahoma. He was hanging with one d doe and four smaller bucks. I was using my 7mm STW, loaded with 140 grain Barnes TTSX bullets that were running 3,303fps. I loaded/used the Barnes bullets on a buddies recommendation and it worked great. The deer was standing broadside at 304 yards and it knocked the fire out of him. The bullet caused about a 2" exit wound and cratered everything in between.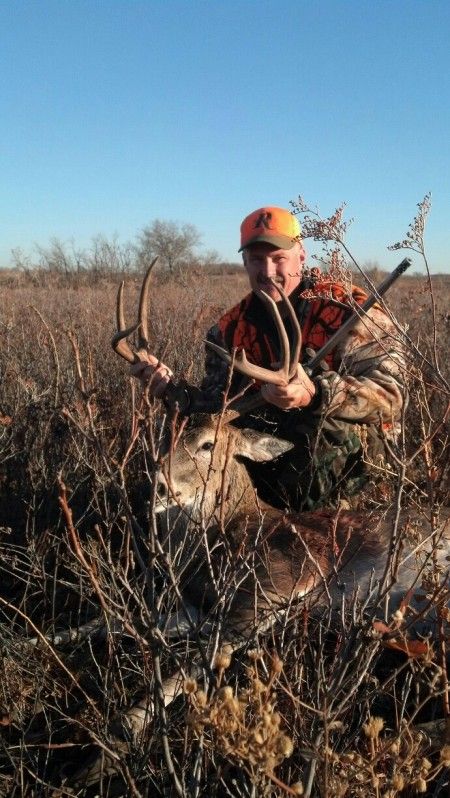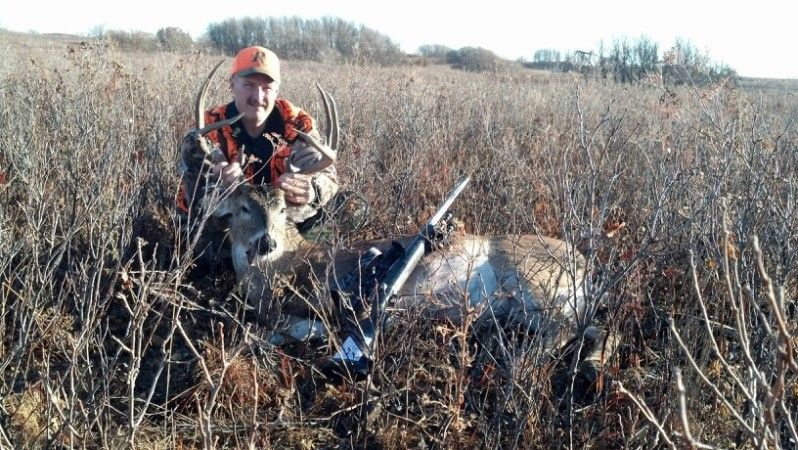 Congrats!
Those 7mm STWs are a real killer!
You ought to repost this thread in the "7mm STW Brotherhood - For those who shoot the 7mm Shooting Times Westerner" thread. The Brotherhood would love to see these pics!
http://www.longrangehunting.com/foru...sterner-88228/
__________________
Remington 700 Sendero SF 7mm STW
Vortex Viper PST 6-24x50 FFP EBR-1 MOA Reticle Scope
Remington 700 Sendero SF 7mm STW
Vortex Viper PST 6-24x50 FFP EBR-1 MOA Reticle Scope
Remington 700 LSS .257 Weatherby Magnum
Vortex Viper PST 6-24x50 FFP EBR-1 MOA Reticle Scope