If I wasn't strapped for cash I'd be in Mike, but I don't have any, & I don't NEED.... a .243, ....... Just yet
Just for those curious if Mike is for real;
I've personally done business with him for firearms, optics, & components on multiple occasions, & I wouldn't hesitate to do it again. He's a strait shooter. If he says its for the fire department, it IS. You can take it to the bank.
I rarely comment on LRH anymore, but in this case I can't pass it up. Mike is good company.
__________________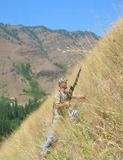 "Its not Rocket Surgery.....'
GOD,GUNS,&GUTTS MADE AMERICA, LETS KEEP ALL 3!winmag
"I have No idea why that cop made me ride in the back seat, when I Clearly called Shotgun!"