WTS/WTT Bartlein .308 5r blank
---
Build specs have changed, so I have 27" long, .308, 11.25 twist, 5r, #14 (M24/M40) contour Bartlein blank that needs a new home. I will trade for the same spec Bartlein blank in #13 Varmint/Sendero contour or sell for $330 plus flat rate shipping.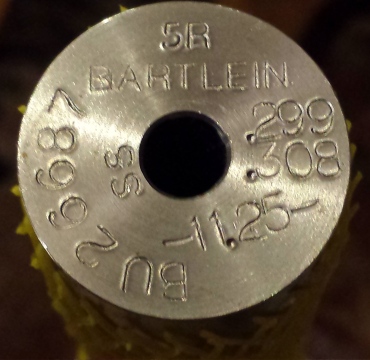 __________________
It is worth remembering these timeless words John Stuart Mill: "War is an ugly thing, but not the ugliest of things: the decayed and degraded state of moral and patriotic feeling which thinks nothing worth a war, is worse."

Lex et Libertas — Semper Vigilo, Paratus, et Fidelis!