Re: Ruger M77 MKII LA RH Paddle Stock For Sale - REDUCED
---
Quote:
Originally Posted by
Firecat
Feenix, Sorry for the late post. I am still interested in this stock if its available. On a scale of 1 to 10 what shape is this stock in?
Yes, it is still available. IMHO she's a conservative 8. The last gun show I was at, a guy had a couple for $50 and $55 and mine was in better shape. If you feel that I misled you or not worth my asking price, I will be more than happy to refund you (except for shipping cost of course). Thanks!
Ed
__________________

I voted for my "FREEDOM", "GUNS", and "MONEY" - keep the change - UNK.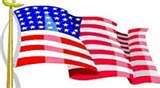 "I am always proud of my country!"
"Leadership Rule #2: Don't be an ***hole." - Maj Gen Burton Field.