Re: Rock Creek Fluted 6.5 MTU Barrel FS
---
Quote:
Originally Posted by
KPK
Yes, it's gone. It should be to Greg by now (bugholes). If you are interested he may have it back up for sale?

Thanks Greg, appreciate the heads up. Sorry everyone for neglecting my post!!! lol
http://www.longrangehunting.com/foru...en-sold-32673/
__________________

I voted for my "FREEDOM", "GUNS", and "MONEY" - keep the change - UNK.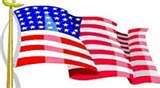 "I am always proud of my country!"
"Leadership Rule #2: Don't be an ***hole." - Maj Gen Burton Field.