Quote:
Originally Posted by
TheGreenMachine79
This is a brand new PTG bolt kit for the Short Action Remintgon 700. The body is spiral fluted and has a diameter of .699 which makes it fit and cycle smoother then the stock bolt, it is cut for the sako style extractor. Included is the light weight firing pin assembly from PTG, tactical bolt handle, and sako style extractor. If you doing a new build all you will need to do is have the handle installed, I recommend TIG welding it on. $247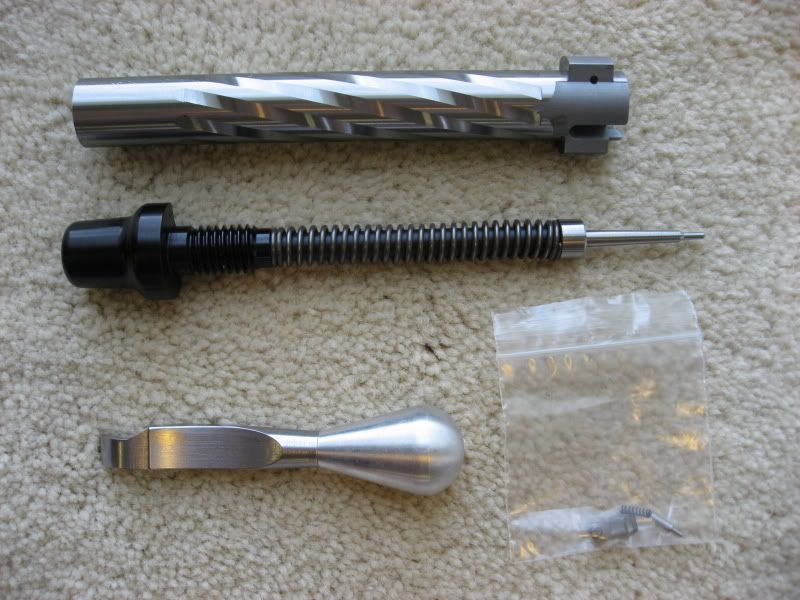 SOLD??? If so thanks for posting pics anyway, as I am looking at ordering one.