Re: Post 64 Winchester in need of atten.
---
FAIR WARNING!
After Joel worked on your stock, you might never make it to the range and shoot it.
You'll spend way too much time admiring it!
+1 on Chas1's recommendation. Good luck!
Ed
__________________

I voted for my "FREEDOM", "GUNS", and "MONEY" - keep the change - UNK.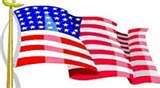 "I am always proud of my country!"
"Leadership Rule #2: Don't be an ***hole." - Maj Gen Burton Field.