BARREL IS SOLD:
Lothar Walthar barrel polished with polished barrel nut: $250.00
28" long 1-8" twist less than 200 rounds down the barrel.
Savage 110 Action (flat back). Right hand Your choice of bolt head (308 or mag)
Black Duracoat. handle is made by me. lightened trigger and trigger spring (will send
along original spring) approx 1.5 lb pull. single shot follower included. $325.00
Stockade Woodchuck single shot for 110 RH. Custom paint and a Kydex cheek piece made my me. There is a chip under in the paint under the cheek piece on top.(will post a pick ). The paint is clear coated with automotive clear and has not been rubbed out. The grip has been customized with finger groves and a slight palm swell (for me, a lefty) but feel correct from either hand. I did a quick bedding job... needs to be re-bedded.
$300.00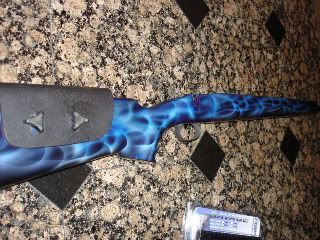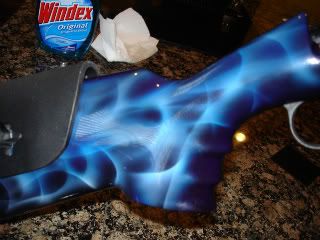 BRASS IS SOLD:
Hornady 6.5-284 brass. some is once fired some is new. good brass very uniform
$55.00
*SOLD*
Hornady Custom Grade Dies 6.5-284 $25.00
Shipping with be actual shipping cost. FFL needed for action.
TAC