Re: Need A Thumbhole Stock
---
Try Boyds
Replacement stocks for the Savage 24, Savage 94, Savage 99, Savage 110, Savage 10
if not contact Joel Russo, I'm sure he can hook you up.
Good luck!
Ed
P.S.
You might consider re-posting this out of the classified section.
__________________

I voted for my "FREEDOM", "GUNS", and "MONEY" - keep the change - UNK.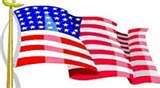 "I am always proud of my country!"
"Leadership Rule #2: Don't be an edited." - Maj Gen Burton Field.
---
Last edited by FEENIX; 09-22-2010 at

05:24 AM

.