Re: Does anyone need a Sako TRGs (M995) stock?
---
Quote:
Originally Posted by
bb204
I should recieve my McMillan TRGS stock in the next couple of days. It was ~$690 with their bottom metal. I ordered it 11/1/2010. Brownells has a TRGS magazine parts kit (pins and springs) for about $50. I don't remember the part number but if you need it I could possibly find it. I bought the McM because I broke mine just behind the action, in front of the pistol grip. They are not really too strong in that area. I bought a spare stock off of this site a couple of years ago for ~$100. Not many options for TRGSs out there. I spoke to Joel a while back, and he doesn't inlet a stock for the TRGS.
A member just queried Joel earlier this month. Send him the barreled action and he can write a CNC inlet program off of it. He'll then be able to inlet any of his stocks for it. So, it's cost to write the program + cost of the stock.
Another option is through MPI ...
Quote:
Hi,
There is no replacement stock made for the 995 Sako
If you send the old plastic stock to us we can cut the inletting out of it and put into one of our fiberglass stocks and glass bed it to your rifle.
You would need to send the rifle to us.
We would also recommend changing the recoil lug to one that will prevent future stock problems.
We can put it in any of our stock styles and glass bed it and finish it for you.
We have made stocks for many of those actions because the factory stocks break quite often
Doc
MPI Stocks
503 226 1215


Quote:
Hi again,
The cost to restock will be $850
If you want a new recoil lug installed it will be another $200
It's quite a bit of work, but we've done lots of them with great success.
Let me know if you have any more questions.
Doc
MPI Stocks
503 226 1215
__________________

I voted for my "FREEDOM", "GUNS", and "MONEY" - keep the change - UNK.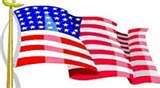 "I am always proud of my country!"
"Leadership Rule #2: Don't be an ***hole." - Maj Gen Burton Field.