I have 199 Hornady 308 Winchester Match brass. One got away.
149 are once fired, with mild loads, as the case heads show! 50 are brand new in box. 85 are primed with Federal match primers. All brass has been tumbled, and sized, totally ready to go.
The cheapest price I can find is 60 cents a piece plus tax and shipping.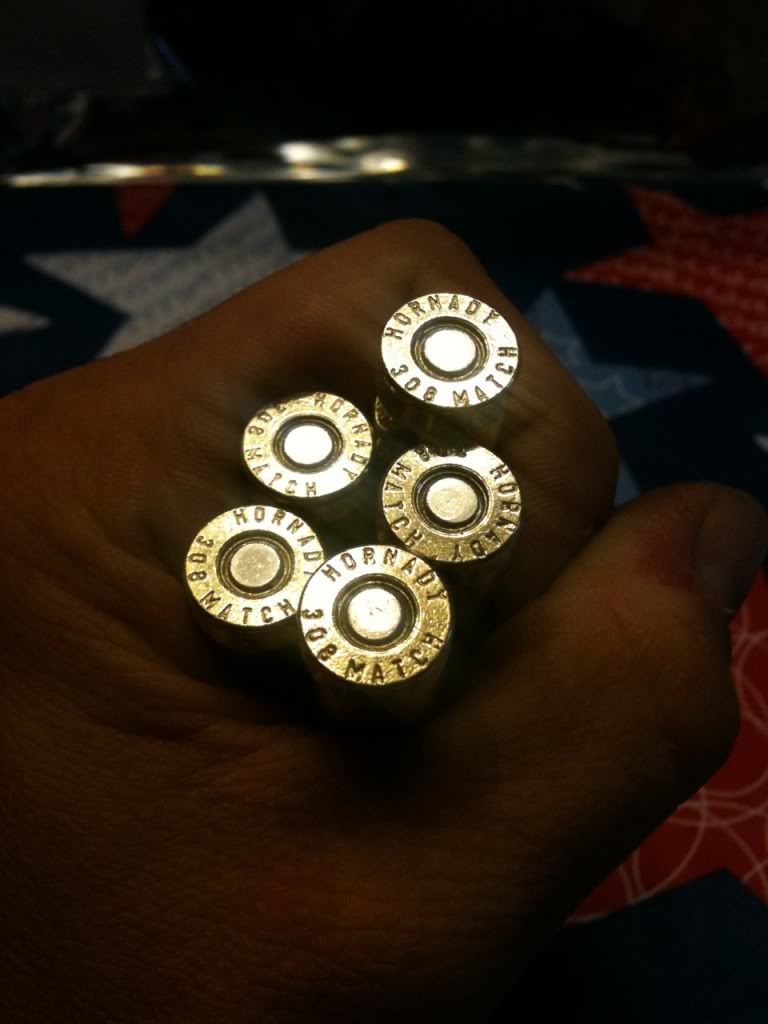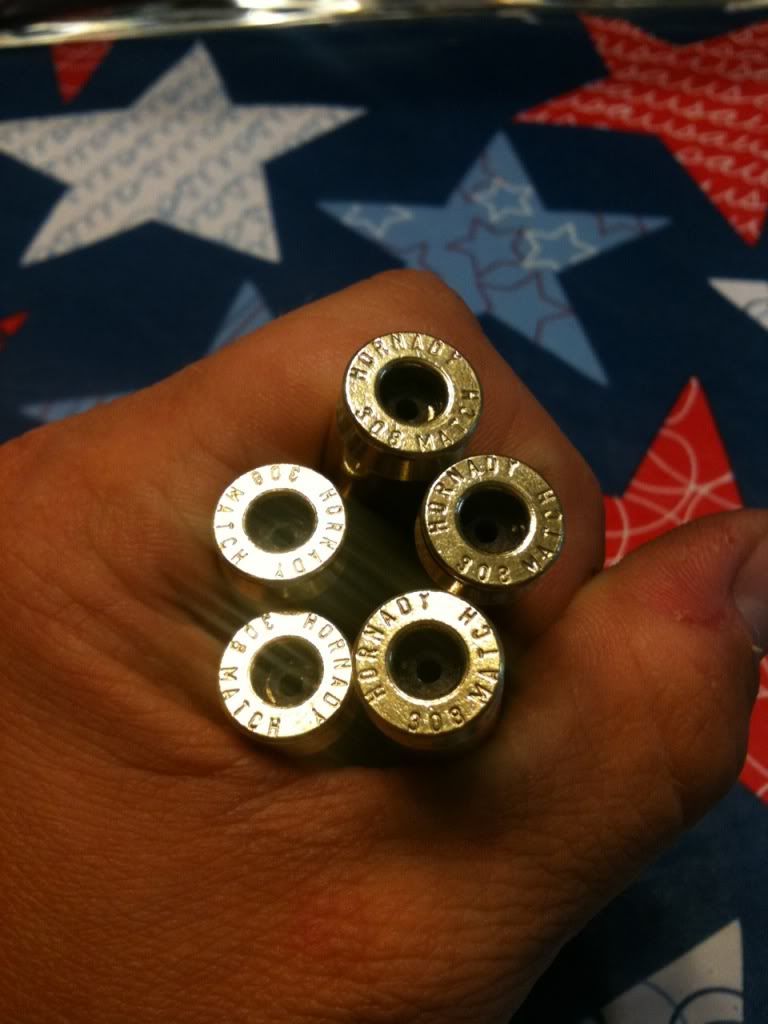 I would like $100 shipped, or trade for 400 175gr SMKs or 300 155gr Scenars.