Was waiting on the rifle to be paid for before I listed this seperately. Got this from Scott at Liberty Optics and mounted it on an AAC-SD for about 35 rounds. By all accounts it is the same as when it came out of the box, minus there's possibly some slight ring marks where it was mounted (haven't taken it out of the rings yet, but can if you really want to know). It has everything that came with it. I unwrapped the sunshade and screwed it into the bell once, then put it back in the box. I knew I'd forget something! It a mil/mil setup with EBR-1 MRAD illuminated reticle. P/N PST-416F1-M.
It's currently mounted in a set of Burris XTR low rings and this is the only set of rings it's been mounted in. I also have a MWG anti-cant device that I haven't installed yet. I don't have the package for the anti-cant device any longer, but it's new. I've photographed everything that I am selling, but will take more if you're interested. If I decide to remove it from the rings, I'll post pics of what's underneath.
Scope alone, no rings or anti-cant-$825.00shipped
Scope with rings, no anti-cant-$850.00shipped
Scope, rings, and anti-cant-$875.00shipped
I ship USPS priority with tracking info. Insurance is optional and we can discuss, but most likely at your expense. If you do not opt for insurance, then it's yours when I drop it off at that post office and send you tracking info.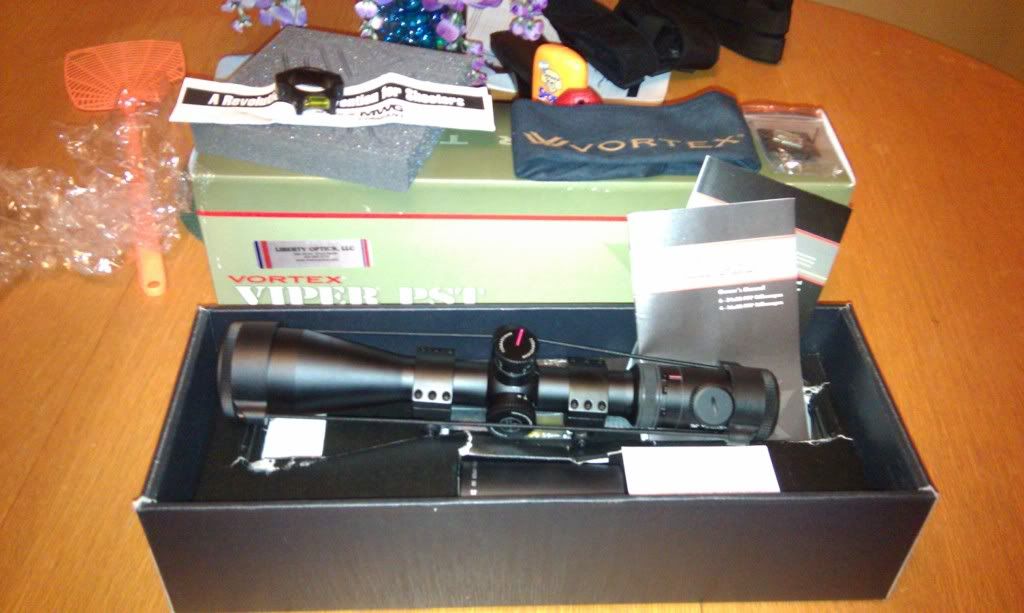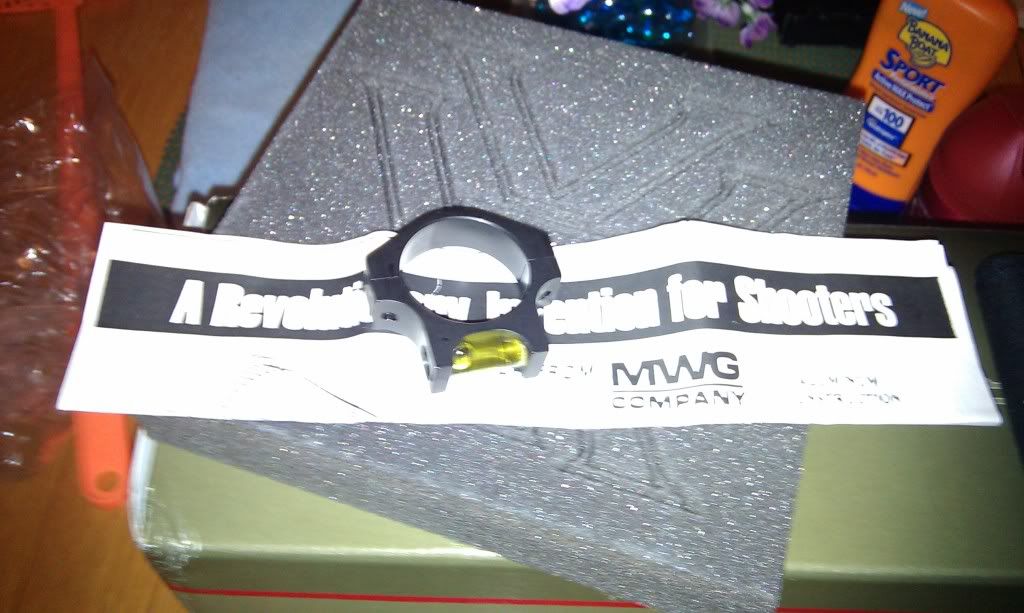 Please ask any questions that you want before stating that you'll take it. Please make any offers by pm or email at
simmonsjd@cableone.net
I will accept USPS money order or Paypal (I don't care how you send it, as long as I get the correct amount!).
Thanks Jason