Re: Wife didn't think this humorous @ all!!!
---
Good post Roy, but he's right, you may have had some residue left on your hand that led to your being caught..... Good thing we all know your a gentleman, and not even a dummy would take offence to you keeping her from tipping over like ya did.
Hopefully Mrs. Roy will also see that your chivelry (and possible inhaling of too many glue fumes) was to blame, and it was not some grab ***** stunt gone awrye.....
__________________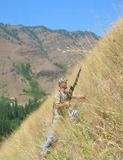 "Its not Rocket Surgery.....'
GOD,GUNS,&GUTTS MADE AMERICA, LETS KEEP ALL 3!winmag
"I have No idea why that cop made me ride in the back seat, when I Clearly called Shotgun!"