Re: Tina Fey does Sarah Palin role ... again !!!
---
Quote:
Originally Posted by
mtnwrunner
Well, I've got two tags so you bet I will. I was going to spike it out last night but it was 12 friggin degrees and I've got a 15 degree bag so I stayed home and ate a ribeye steak instead of freeze dried turkey terrazini..........I ain't as tough as I used to be.

Randy
I hear you! I used to lead scouts on winter survival training with just my sleeping bag (no tent) but I've wimped out as I got older.
Good luck!
__________________

I voted for my "FREEDOM", "GUNS", and "MONEY" - keep the change - UNK.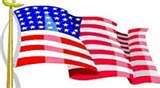 "I am always proud of my country!"
"Leadership Rule #2: Don't be an ***hole." - Maj Gen Burton Field.