Re: How are things in "Trust Land"?
---
Im with Tom on this one. We need a good Trustland shot in the arm. Its been way too long.
Not to mention youve been away long enough to have acquired about 12 more dogs, and at least a couple new guns that we all gotta here about.
Dont forget your buddies here at L/R/H.
__________________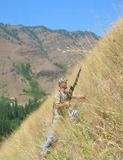 "Its not Rocket Surgery.....'
GOD,GUNS,&GUTTS MADE AMERICA, LETS KEEP ALL 3!winmag
"I have No idea why that cop made me ride in the back seat, when I Clearly called Shotgun!"